Discover more from The Beta Collective
A Newsletter x Podcast focused on building a global collaborative Community for African entrepreneurs and Investors.
The Brief - The Beta Collective's Newsletter
Hello Comrades! March is fast approaching it seems like we are already almost done with the first quarter of 2020.
We interviewed the founder of ScholarX on the latest Beta Mode podcast episode, and we discussed why many Fin-tech's are crowding the African Tech ecosystem not helping it. (Episode Info Below).
Also, if you follow what has been happening in the Nigerian landscape, you may have heard about the commercial motorcycle ban that has put mobility startups in the region in a tizzy. In fact it has inspired me to write an article on ways startups in African frontier markets can insulate themselves. Will post the article in the next issue. Meanwhile, I have included a couple of articles below that brilliantly capture my sentiments on the matter!
We will be hosting our first Austin Event tomorrow, and it will be live streamed! And for my Houston folks we will be hosting our next event as a part of the Houston Tech Rodeo! More info below!
That's all folks! Keep reading and as always we appreciate the feedback!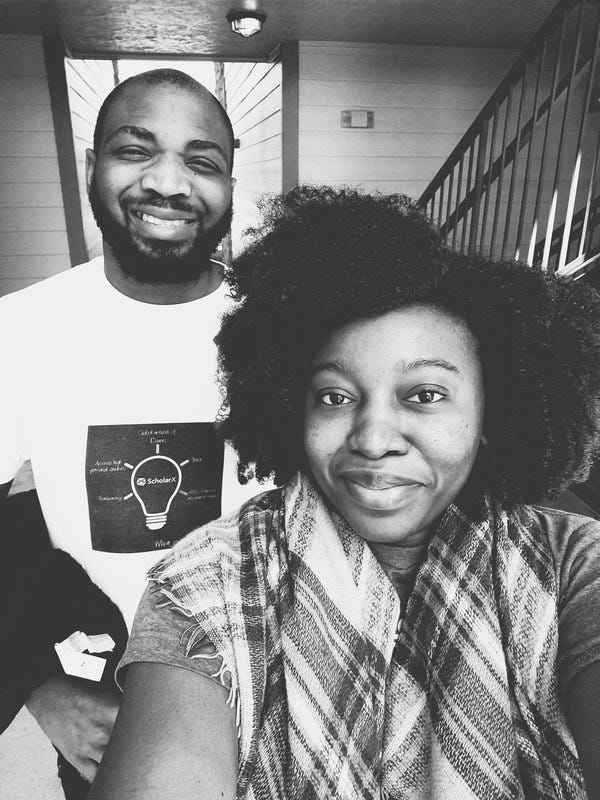 We interviewed ScholarX's Founder Bola!
I caught up with Bola ScholarX's Founder and CEO and we discussed everything!
From the edtech scene in Nigeria and its symbiotic relationship with the edutech industry. We answer questions about what the government's role should be on the local vs federal level.
We hear first hand about ScholarX's new product, Skillshare and how they plan to build Nigeria's talent pipeline.
Also, we ask him to recommend guests for our lineup, let's just say you may not have heard of these yet but they are doing some amazing things.
Oh Yh, you might wanna get yourself some tea, 'cause things get interesting!
Subscribe to future Beta Mode episodes
Conversations focused on the behind the scenes processes to create and run startups in the African Ecosystem. You can listen on Spotify, Stitcher, Itunes, Google Music and wherever else you get your podcasts. Please leave a Review if you like our episodes especially on Itunes. It helps our ratings.
——————————————————————————–
UPCOMING EVENTS
Austin
Fireside Chat: Startups in Africa - Myth vs Reality (Austin) Tickets, Thu, Feb 27, 2020 at 6:00 PM | Eventbrite
We've got some special guests! We are super excited!
Dami Agboola Cofounder of lofty Inc and Kevin Koym, Founder and CEO of Tech Ranch Austin.
We will be streaming Live! For those who can't make it!
Startups in Africa - Myth vs Reality (Austin) - Thursday, February 27, 2020 at Capital Factory, Austin, TX. Find event and ticket information.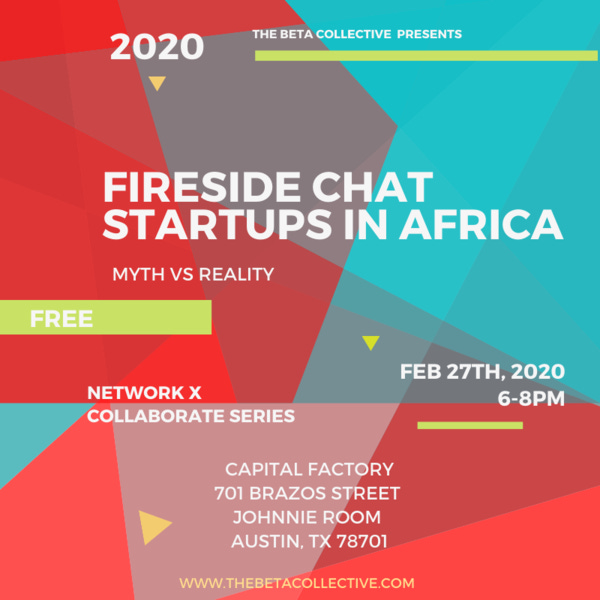 Houston
African Entrepreneurs Hangout Tickets, Wed, Mar 4, 2020 at 6:00 PM | Eventbrite
We are part of Houston Tech Rodeo Week!
We are still working on a location! So signup by following the link below to stay updated on the location. Eventbrite - The Beta Collective presents African Entrepreneurs Hangout - Wednesday, March 4, 2020 Find event and ticket information.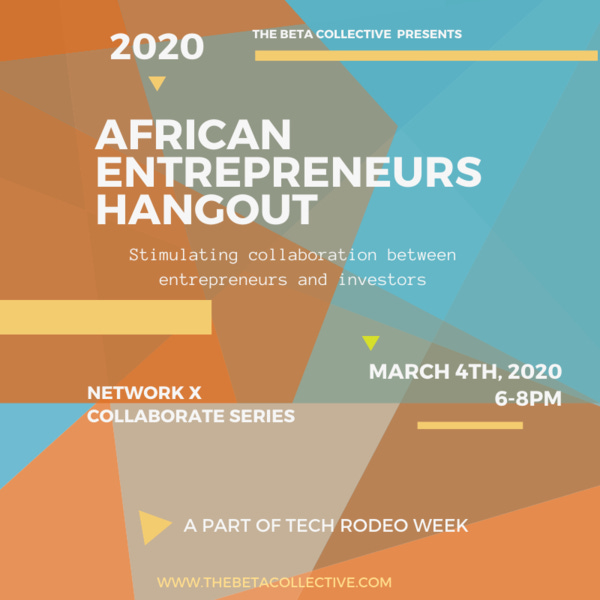 ——————————————————————————–
Events by our Partners
Tech. Tourism. Music. Fashion. Energy. Trade.
Africa House 2020 will be your number one place for all things Africa
during SXSW. Visitors will engage with leaders in tech, tourism, music,
fashion and more!
www.africahouseevents.com • Share
——————————————————————————–
RECOMMENDED READS
Experts often assume that frontier economies are so underdeveloped that they can't support consumer-facing businesses—yet hundreds of companies have proved the conventional wisdom wrong with unexpected fast, sustainable growth.
Emerging Markets, Hitting a Wall
A GROWTH slowdown in the so-called BRICS nations — Brazil, Russia, India, China and South Africa — could be impeding the expansion of the global economy. That's serious enough, and indeed we are seeing unrest in Brazil over stagnant living standards.
——————————————————————————–
Sponsorship
This issue of The Brief by Beta Collective is sponsored by WorkLodge, Houston. A great mixed office and coworking space. We have had a Beta Collective workshop there, so I can personally attest to the wonderful service they also provide.
Coworking Space, Office Space and Virtual Offices - WorkLodge
WorkLodge provides exceptional Co-working Space, Office Space and Virtual Offices. Private Office Space with flexible terms and no hidden fees.
If you would like to sponsor a future issue please respond to this newsletter.
Featuring conversations and creating dialogue about the non-glamorous, behind-the-scenes processes and strategies involved in building in the African Business Ecosystem.
Our mission is to build a global collaborative community
around Africa focused entrepreneurs in order to provide resources need to scale and create social impact.
If you don't want these updates anymore, please unsubscribe here.
If you were forwarded this newsletter and you like it, you can subscribe here.
Powered by Revue